Found in CP Air 'Blue Skies' magazine published November 1979
Off to the Races
The Chevron B8GT racer held a cruising speed of more than 550 mpg - via CP Air's B747 that is.
The 1970 vintage racer, which travels up to 150 mph, was enroute between Calgary and Amsterdam. Calgary race enthusiast Jim Robinson sold the vehicle to vintage car collector Chris Smith in England.
One of a handful of B8GT's made in Great Britain nine years ago, the car won many races in both Europe and North America. CP Air cargo agents loading the vehicle are Dave Litke, left, and Doug Redpath.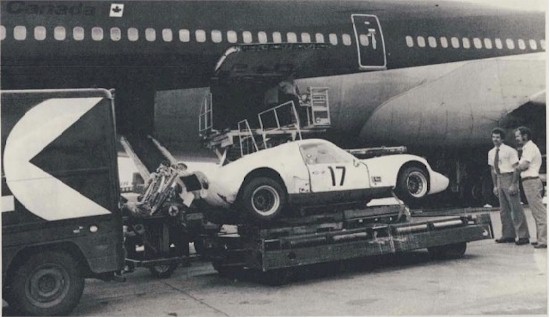 ---
Search and Rescue
Four CP Air employees actively involved in the training of German Shepherd dogs organized a special "Search, Rescue and Disaster" Seminar during December.
Mr. Willie Grundherr, President Of the California Rescue Dog Association pictured below with his dog Galant, flew to Vancouver via CP Air for the occasion.
The four CP Air dog fanciers involved in the Richmond Club are Hans D. Bochow (President) from Publications and Training (he's good with people, too!), Klaus A.G. Schaefer (Vice-President) from the Instrument Shop, Dave Ahyong, Avionics Mechanic, and Richard Cound, Sheetmetal Mechanic.
The purpose of the Club is to guide, oversee and further the training of German Shepherd dogs in their indispensable roles as seeing eyes, avalanche and rescue, police service herding and personal protection.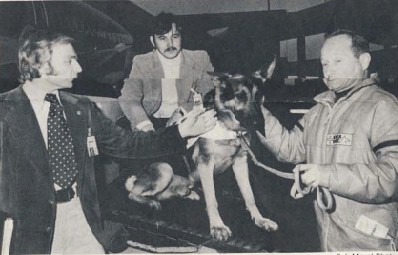 ---

CP Air Employees Facebook page
Maureen Rogers Hinton posted these photos -
Posted on January 8, 2021
1989 - 10 year reunion for Flight Attendants hired in 1979 at Pelican Bay, Granville Island, Vancouver.
Front row from left to right: Deborah Pettigrew, Norm Hole and Liz Moscaret.
Back row from left to right: Henny, Maureen Rogers Hinton, Lynn James (RIP) and Susanne Carlson (RIP).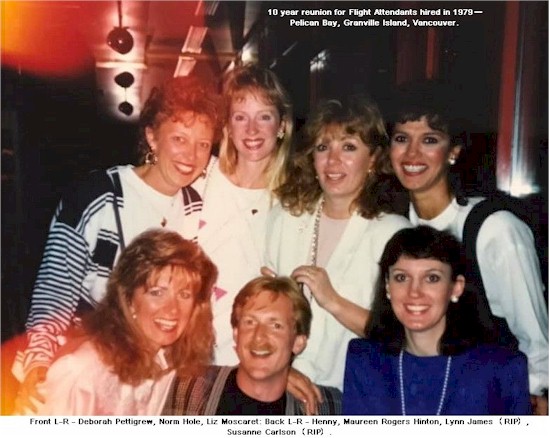 ---
Posted on January 10, 2021
In this photo at Shanghai Garden are -
Top row from left to right: T. Ross Forman, Maureen Rogers Hinton, Des Desbien, Eve Henry, Thomas Chan, Gayle Rainboth, Jeanette Rhodes and Heidi Hay.
Bottom row from left to right: Rie Yamazaki, Bonnie Cameron, Liz Moscaret, Debra Forman, Cassandra Desbien, unidentified, Winnie Lam, Tammy Kitami and Campion Christopher.