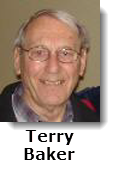 Nattanya Andersen sends this information -
The Toronto-based Four Seasons hotel group last year revealed that its guests would have new means of travelling from one of its properties to another, by announcing that the company would launch the hotel industry's first fully branded private jet in 2015.
One trip ...a 24-day, around-the-world journey that will visit enduringly popular attractions such as the Taj Mahal and the beaches of Bora Bora. The cost:: from $132,000 (£88,000) per person.
A retrofitted Boeing 757 featuring interiors by the hotel group's designers, the Four Seasons Jet – as it is perhaps a touch unimaginatively named – accommodates just 52 passengers rather than the 233 this category of aircraft usually carries.
(If you want to get in on this trip click here – eds)