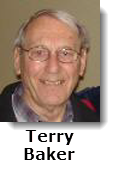 First Airport hotel opened at London Heathrow airport, England (1960)
The first hotel in the U.K. especially designed for air passengers costing 750,000 pounds opened to the public in January 1960. The four storey building was built in only eight months and officially opened by Mr. George Drew, High Commissioner for Canada. The Skyway Hotel has 160 rooms which are noise proof and centrally heated. Each has a private bath, shower, television and telephone.
The new hotel was owned and operated by Seaways Hotels Limited of Toronto.
---
From the T.C.A. June 1st 1948 timetable.
Fares exclusive of transportation tax
YVR-YYZ $262.35 - return
YVR-YYJ $ 4.00 one way
YYZ-YUL $35.15 return
YVR-LHR $488.95 one way double less 10% for return. No taxes
YYZ-LHR $355.57 one way double less 10% for return. No taxes
---
Departure fees -
Mont-Joli QC (YYY) increased from ca$5 to ca$10 effective February 15th, 2015.
Prince Albert, SK (YPA) will be increased from ca$10 to ca$15 effective July 15th 2015.
Victoria BC (YYJ) increased from ca$10 to ca$15 effective June 15th 2015.
(Source Air Canada web page)
---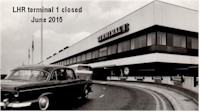 The last flight has departed from London Heathrow Airport's Terminal 1 and the airport prepares to decommission the facility after 47 years of operation. Opened as a domestic facility in May 1968, the terminal has now been superseded by the new Terminal 2, which was built as part of an £11 billion ($17.3 billion) investment program aimed at transforming the London hub.