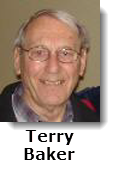 I saw this headline in the 21-17th July 2015 issue of the "Flight" magazine, soon after I had read the book "Coerced" by Dana Griffin, a fictional novel which has the theme about the fatigue of aircrews.

---
A new company tour package was introduced by Air Canada in November 1st, 1979 titled "London Without Cash" which allows vacationers to start, rather than end their holidays without cash. No reason to return with a clutch of credit card flimsies. For ca$499, the package included air are, hotel accommodations for seven nights, sightseeing trips, museum admissions, theatre tickets, subway and bus passes, tips and taxes, brandy nightcaps, morning newspapers right down to four pre-stamped post cards to send home - all this could have been had by employees at 10% discount.
---
WHAT'S NEW from Caesar Hotels Airway Vacations Interline-

Scandinavia 5 nights from us$253 pp
Hotels in the heart of Copenhagen, Oslo, Helsinki and Stockholm plus a Hop On Hop Off tour. Scandinavia is the place to see this summer and fall.
Flying non rev to Las Vegas and singing the blues? It's tough flying standby into Las Vegas so we've got packages that includes round-trip confirmed air from Los Angeles and other California cities to Las Vegas that are a real deal. Call us today.
Escape to Ireland this fall 6 Nights with confirmed air and car from $899*. For us$899 including airfare, stay within arm's length of top attractions like the Cliffs of Moher, Dublin and the Wicklow Way. On this six night jaunt, stay in posh accommodations.
Visit us at www.airwayvacations.com or email This email address is being protected from spambots. You need JavaScript enabled to view it.