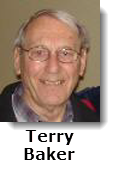 The government of Canada has recently updated its entry requirements for travellers to Canada arriving by air.
Beginning March 15, 2016, foreign national visitors without visas will need an Electronic Travel Authorization, or eTA, to enter Canada. This new entry requirement does not apply to U.S. citizens and travellers with a valid visa.
Applying for an eTA online is straightforward and inexpensive. Eligible travellers need their passport, a credit card, an email address and a few minutes to complete the form. In most cases, travellers receive their authorization just minutes after application.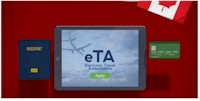 The eTA costs $7CDN per traveller, is electronically linked to a traveller's passport and valid for five years (or until the passport expires, whichever comes first.) It's best to apply and receive your eTA before booking a flight.
Be sure to check out the detailed requirements - and instructional video - on the Government of Canada's website before booking an international flight to Canada, or if you have friends or family flying to Canada after March 15.
(source yvr newsletter)
---
Aureen and Jack Morath from LHR recently took this cruise which may be of interest to those intrepid travelers contemplating such a cruise -
THE HAPPY WANDERERS. - FAR EAST EXPLORERS
Recently Aureen and I took a cruise from Singapore to Hong Kong lasting 14 days, and in Singapore we were joined by Steve and Gina Hodder who were already in Thailand, and also by Eugene and Wendy Green who flew in from London via Air Canada and Vancouver.
We had booked the cruise through Dargal and obtained a very good deal cruising with Holland America on their ship the Volendam. The ship's master was an Englishman from Cornwall being Captain James Russell-Dunford.
After one day at sea we arrived at the Thai island of Koh Samui at 7.00am and departing at 3.00pm - enough time to explore the town of Nathan. The next morning and still in Thailand we stopped at the port of Laem Chabang for two days giving time for those who wanted to take a tour to Bangkok 90 miles away. The next morning we arrived at 8.00am in Sihanoukville, Cambodia. A very interesting stop and a full day to explore the city until we departed at 11.00pm. Next day at sea before arriving in Phu My, Vietnam, and another quite different country arriving at 6.00am and departing at 5.00pm. At all of the stops on the cruise the ladies loved wandering round the markets. (not sure about the men though!)
The next day in Vietnam we arrived at 10.00am in Nha Trang. We set sail at 11.00pm for another day at sea arriving in Da Nang, also in Vietnam for a full day. We were at sea the following day before arriving at 7.00 am in Halong Bay, the most interesting of all our stops. We departed at 11.00pm for another day at sea before arriving in Hong Kong at 7.00 am on 2nd March.
The sea was calm throughout the voyage and the weather was sometimes hot and sometimes cool and with just a couple of showers. The total distance covered on the cruise was 2750 nautical miles. In Hong Kong we split up to go our different ways; Steve and Gina to their bungalow in Thailand, Eugene and Wendy back to England on Air Canada via Vancouver, and Aureen and I took the train for two hours to Guangzhou to visit our son and family in China. Overall a most enjoyable cruise exploring the Far East of Asia.
(Report by Jack Morath extracted from the June Pionairs LHR newsletter)