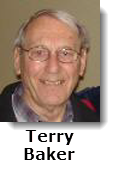 US Airways will no longer be operating flights following their merger with American Airlines The current US Airways ZED fare has therefor expired.
---
NOW IS THE TIME TO PLAN YOUR WINTER VACATION.
www.kvi.travel

We are a full service international travel agency which means that we can provide travel for your friends and families too! With 18 years of Travel Experience.
CALL US TODAY! 1-877-760-2583 Email: This email address is being protected from spambots. You need JavaScript enabled to view it.