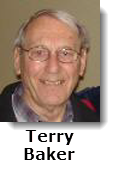 Airline Club of Thailand Presents Japan
08 April 2016
- Deadline to book March 1st, 2016

Price per person:
Double /TWIN Sharing USD 2,700 (15 pax)
Single supplement USD 380
Extra night in Tokyo USD 160 per day approx
In Osaka USD 140 per day approx
---
1st WACA Fun Games
Vilamoura - Algarve
Hosted by Interline Club of Portugal and WACA
19th - 23rd April 2016
Deadline date: March 15th 2016
Package Cost: 370,00 Euros per person
TWIN/DBLB sharing 70,00 Euros single supplement
Extra-Nights 70,00 Euros (SGLB/DBLB)
Check www.waca.org/events for complete details
---
New Rogers offer for employees and retirees!
Air Canada employees and retirees benefit from a 30% discount to the in-market "Share Everything" plans that vary by province. Details and how to obtain the offer are on HR Connex > Employee Discounts site > Computer and Electronics.
---
Statistics show that 81% of today's airline passengers are carrying a smart phone, which is becoming an increasingly common denominator in all stages of the air travel journey. In fact, for passengers with carry-on bags only, everything in the entire process - from booking to checking in to dwelling in the airport to boarding the flight to on-board entertainment - can be done with a smart phone. The smart phone can enable airlines and airports to provide end-to-end service to passengers. There is a huge opportunity for airlines to utilize smart phones as the glue across the air travel journey.