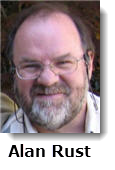 Rick Mercer and the Lancaster Bomber
(Submitted by: Gary Williams via Brian Colgan)


Rick visits the Canadian Warplane Heritage Museum in Hamilton, ON, for a flight in one of only two remaining airworthy Lancasters in the world.
Host Rick Mercer flew in the legendary Lancaster Bomber at the Canadian Warplane Heritage Museum. Mercer adds flying in the Lancaster was "a bucket list experience" but he also thought of the Canadian pilots who lost their lives during the Second World War.
There are only two fly-worthy Lancaster's in the world, one in Hamilton and the other in the United Kingdom. Click on image below to watch video on YouTube.
---