Dorothy Horton has sent us these photos -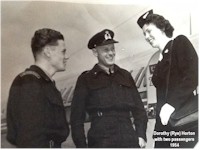 I really enjoy your Newsletter and have from the beginning. I found this memorabilia, a photo of me, Dorothy (Rye) Horton, taken in 1954. The gentlemen are from the Netherlands who had flown with me and requested a photo.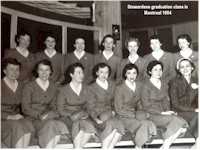 This photo is of the Graduating class of 1954 in Montreal with Billie Houseman our wonderful instructor.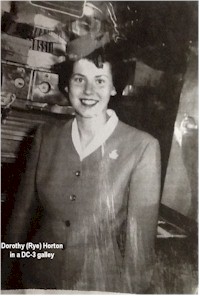 The last one is of me (Dorothy (Rye) Horton) in a DC3 Galley. Wonderful memories! I will also send you my written memories of those days. (These can be found below - eds)
Regards Dorothy
---
Jack Morath sent us this report -
On December 13th, 2015, many of the UK Pionairs gathered at the Best Western Ship Inn, Weybridge, Surrey for their Christmas Lunch. With over 120 attendees, considered a full house, some voted it the best so far! With excellent food, which was hot too. A bottle of red and a bottle of white wine was on each table which was free and everyone received a free raffle ticket!!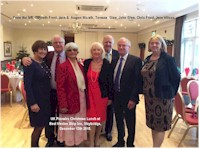 We have these two photos from the event.
From the left: Gwyneth Frost, Jack & Aureen Morath, Tereasa Glew, John Glew, Chris Frost, (our Director), and Jane Wilson.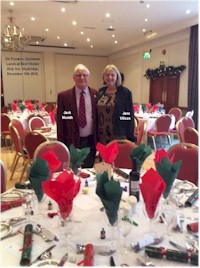 Also Jack Morath with Jane Wilson who organised the event, which is our 23rd!
---
Brian Losito has sent us some photos from the TCA/Air Canada archives.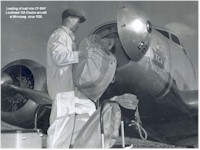 Here we have the loading of mail into CF-BAF a Lockheed 10A Electra aircraft circa 1938.