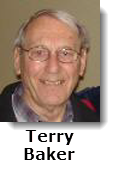 Good omens?
In a week when Britain's' top flying superstitions were revealed - the our most popular being touching the aircraft before take-off, taking a good luck charm on board, refusing to sit in certain seat numbers and saying prayers or carrying a religious charm, according to www.sunshine.co.uk - we recon these aircraft registrations, snapped at the Bahrain air show, would be sure to instill white-knuckle travelers with plenty of confidence or concern, respectively.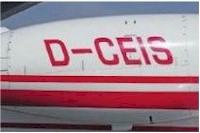 For some reason D-OWN, D-OOM and D-EATH didn't prove too popular.
(source Flight magazine Feb 2/16)
---
Diane and David Bellemy sent us this url to www.RoadWarriorVoices.com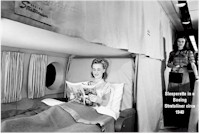 This is what is was like to fly in the 1940s from which we extracted the following -
A good night's sleep. Every single seat — I repeat — every single seat aboard Boeing's 1940s stalwart Stratocruiser could fully recline and form a sleeping berth. Fully horizontal sleeping wasn't just an ultra-luxury ticket amenity in the 1940s. It was standard. Cabins, from the rear of the plane all the way up to the first class seats up front, were constructed to allow passengers the utmost comfort. Airlines also began providing their own pillows and blankets to passengers, along with chewing gum, toothbrushes, razors and sewing kits.
Didn't we almost have it all?