Norman Hogwood sends us this information -
You will be familiar with the song "Anything you can do I can do better".
Well, Kiwi aviatrix Jean Batten beat Amy Johnson's record in 1934 by a whopping 4 days, also flying a Percival Gull. In addition, she also flew the route in reverse in 1935 – the first woman to do so. Her Percival Gull is now suspended from the ceiling of the Auckland International Airport passenger terminal.
Because of her striking looks, her glamorous appearance at receptions (she always took a dress with her on her record-breaking flights), and her later reclusive ways, Batten became known as the "Greta Garbo of the skies".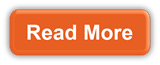 ---
Women of Aviation Week - March 7-13, 2016
Women of Aviation Week (www.womenofaviationweek.org) kicked off with the arrival of an Air Canada flight at Vancouver International Airport. Onboard the airplane was an all-female flight crew and they were cleared to land by a female air traffic controller in a media event. That it took a coordinated effort by WOAW, Air Canada and Nav Canada to put together perhaps highlights the gender imbalance in aviation. For more info click here.
The crew, controller and a female aviation technician took part in a news conference at YVR to mark International Women's Day (March 8) and celebrate the granting of the first pilot licence to a female in 1910. According to the Institute for Women of Aviation Worldwide the numbers of women working in aviation remain stubbornly far below the ratios achieved in most other professions and in some cases are even dropping despite events like this organized by this group and others.
The rest of the week was highlighted by more than 100 events around the world aimed at showing girls and women that aviation careers are open to them. In many of those events, women and girls who have never flown in a small aircraft before will go for a short flight provided by a volunteer pilot. More than 15,000 flights are expected and girls who register their flights can win a variety of prizes. Those inspired to take flying lessons can win scholarships toward further flight training by being the first, second and third participants to solo an aircraft after taking a WOAW week introductory flight.