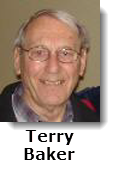 Out of province Travel Insurance.
The lesson learned? Read the fine print closely and make sure you know what you're buying to avoid getting into a seriously bad situation.
Here are a few other things to keep in mind when considering travel insurance, from an easy-to-understand insurance guide:
You may already have it.
Start by checking your employer benefits plan to see if you're already covered. Some credit cards also include travel medical and trip cancellation insurance, but check your policy closely to make sure you understand what coverage you have. Insurers often limit how much they'll pay out for claims and restrict coverage to shorter trips—typically seven days or so.

Your travel agent rarely sells the good stuff.
Travel agents usually sell travel insurance and may offer it when you're booking your trip. "These policies can often be much more expensive than getting insurance from an online provider such as Travel Guard," says Gavin Prout, vice president of Special Benefits Insurance Services in Port Perry, Ont. To compare costs, use a service such as Kanetix.ca. You'll get quotes from several providers on the spot.

If you travel twice a year, it's cheaper to buy an annual plan.
For instance, a 40-year-old would pay $25 for emergency medical coverage during a one-week trip to Acapulco. By contrast, he could get an annual plan that would cover him for unlimited trips of 10 days or less in duration—almost anywhere in the world—for $60. An added benefit? If you just want to go across the border for a weekend, you'll have a plan already in place.
(We assume the 40 year old has no physical or mental challenges – eds)