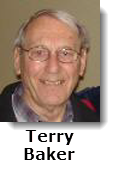 TAP and SATA added to myIDTravel

Employee Travel is pleased to announce new ZED fare agreements with TAP (Transportes Aéreos Portugueses) and SATA (SATA Air Açores). To purchase these fares or to list for flights, please login to the Employee travel site (ETS), go to Flights/Other Airline Ticketing and click on launch myIDTravel.
The agreement highlights include:
TAP (TP) ZM discount in Business Class for employees, retiree, legal spouse and dependent children 12 – 23 years of age.
ZH discount in Business Class for parents of employee/retiree and partners.
ZL discount in Economy Class for employee/retiree, legal spouse and dependent children.
ZH discount in Economy Class for parents of employee/retiree & partners SATA –
Azores Airlines (S4)
ZL discount for employees, retirees, their spouse and dependent children.
ZM discount for parents

(source Daily Oct 5/16 and myIDTravel)
---
Recently, my wife and I took a trip to visit our son and his family. We decided to use our "Airmiles" which were due to expire on December 31st. The flight to YVR was good, and the onward flight smooth. The weather at the destination was cool but sunny, the next day the heavens opened for a while, then remained cloudy, but the company of our family helped us to forget the poor weather.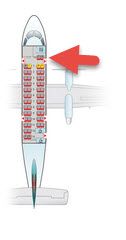 We were only visiting for the week end. Our return flight, on a Dash 8, it was one hour late, having been delayed at YVR due to a balance problem we were told. This delay cut down our window for the connex at YVR. My wife had been assigned seat 13C and myself in 10D, why we were separated heaven only knows. But the agent checked the flight and found the only empty seat was next to my wife, so I was assigned 13A, and there went my chance of sitting next to a young blonde lady!
Sitting in row 13, which is opposite the entrance/exit, faces to the rear. Facing you is row 1A and 1C. Should the aircraft come to a sudden stop, for whatever reason, I could imagine receiving, at best, two very slightly built passengers in my lap, or, at the worst, two CFL line backers at about 275 lbs each! Not all pax use the seat belts; do they!
When we arrived at YVR, at gate 33, our window of connex was down to 6 minutes. A few of these minutes were swallowed up by idling on the ramp waiting for the ground crew to get their act together. Upon deplaning, one other pax for our flight was a young nubile teen who grabbed his backpack from the ground agent and sprinted to the next gate 32. When we got to the gate 32, the agent had deserted, no doubt being aware of the OTD statistics, so we missed the flight. We went to the Customer desk and were served by the agent from gate 32, who apologized for not holding the flight.
He gave us standby for the next flight at 15:00, which was full, but he said that 6 pax from the US may not make it. Unfortunately, for us, the last two arrived red faced and got on. The agent then gave us standby for the 18:00 flight, with a pair of confirmed seats on the 21:00 flight. I asked, and received, two lunch coupons for $10.00 each.
The 18:00 was 20 minutes late from Kamloops, so there went our hopes of any no-shows. To pass the time, we listened to a stream of requests for volunteers due to over sales, with an offer of a travel certificate and the guarantee of a seat on the next flight.
Kamloops and Castlegar went for $800, Prince Rupert at $400 and a suggestion of a seat to Terrace as an alternative flight. Victoria had several requests, going at $200 each plus a dinner coupon, but no hotel as they were full, probably due to spectators to see the Royal visitors. Unfortunately, there were no volunteers wanted for our flight. We finally got back home just before midnight. Oh the joys of air travel.