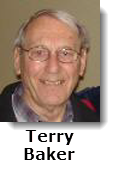 Starting October 31, 2016 passengers at Calgary International Airport will travel through a new terminal building when flying to or from the United States or an international destination.
The International Terminal adds 25 passenger boarding bridges to the airport and can be easily accessed from the main airport building. It provides an enhanced departure experience with a central waiting area that has more than 50 shopping and dining options.
(Source: enroute.aircanada.com)
---
Thanks to the latest improvement to our Go AC Confirmed program (Go AC and Go AC Family), your friends and family can benefit from your Go AC codes to book confirmed travel further into the future. Under the old system, Go AC codes issued in 2016 could only be used to book travel until June, 2017. That meant that if you provided someone with a code in December of this year, they wouldn't be able to use it for travel planned in July or later. Instead, you had to wait for your 2017 allotment.
NOW, your friends or family can use codes from your 2016 allotment to book travel all the way until December 31, 2017. And when you get your 2017 codes, October 26, 2016 they'll be able to use them to book travel right up until December 31, 2018 as long as the fares appear in the reservation system! (Source: AC The Daily - Oct. 2016)

---
KVI Travel has these interline deals -
They have 18 years of Travel Experience,
Azamara Journey (5*+) - 13 nights
Hong Kong | At Sea | Halong Bay 2 days | Da Nang | At Sea |
Ho Chi Minh City | At Sea | Klong Toey 3 days | Ko Samui |
At Sea | Singapore
Dec 10 - Inside $1820, Outside $2210, Balcony $2730
Jan 6 (reverse) - Inside $2479, Outside $2849, Balcony $3749
Azamara Journey (5*+) - 14 nights
Singapore | At Sea | Krakatoa | Semarang 2 days | At Sea |
Lombok, Indonesia | Komodo | Benoa 2 days | Celukan Bawang |
At Sea 2 days | Singapore 2 days
Dec 23 - Outside $2380, Balcony $2940
Celebrity Solstice (5*) - 14 nights
Auckland | Tauranga 2 days | At Sea | Wellington | Akaroa | Dunedin |
Dusky Sound | Doubtful Sound | Milford Sound | At Sea 2 days |
Hobart | At Sea | Melbourne | At Sea | Sydney
Dec 9 - Balcony $3359
Azamara Quest (5*+) - 8 nights
Miami | At Sea 2 days | Charlotte Amalie 2 days | St. John |
Virgin Gorda | Charlestown | Gustavia | San Juan
Dec 19 - Inside $1120, Outside $1360, Balcony $1680
Celebrity Solstice (5*) - 12 nights Sydney | At Sea 2 days |
Isle of Pines, New Caledonia | Noumea, New Caledonia |
Mystery Island, Vanuatu | At Sea | Suva, Fiji | Lautoka, Fiji |
At Sea 3 days | Sydney
Dec 23 - Inside $2336, Balcony $2623
KVI Travel, Kelowna, BC, Canada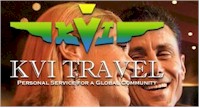 For many more details on our cruise specials and land tours
please visit www.kvi.travel
CALL US TODAY!
1-877-760-2583