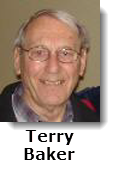 Terry Baker, co-founder of the NetLetter scours the internet for aviation related Trivia and Travel Tips for you, our readers, to peruse.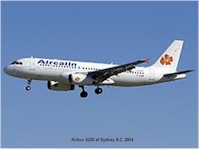 Société Aircalin, also known as Air Calédonie International, is a French airline and is the international airline of New Caledonia. It currently operates A330-200, A320 and Twin Otter aircraft. From its base in Noumea it flies to Tokyo, Osaka, Sydney, Brisbane, Melbourne, Auckland, and pacific island destinations.
(Don't even think about it, Calin Rovinescu is President and CEO of Air Canada. – eds)
Air Manitoba timetable
effective April 28th, 1986.
From the collection
of Bjorn Larsson.
Loganair timetable
effective October 2nd 1984.
From the collection
of David Zekria.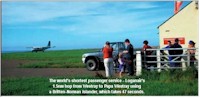 Loganair Limited is a Scottish regional airline founded in 1962, with its registered office on the grounds of Glasgow International Airport in Paisley, Renfrewshire. Its tag line is Scotland's Airline.
The world's shortest passenger service - Loganair's 1.5nm hop from Westray to Papa Westray using a Britten-Norman Islander, which takes 47 seconds,with the right wind, by 2016 had flown its millionth passenger.