Air Canada and Cathay Pacific have announced that they have finalized a strategic cooperation agreement that will enhance travel services for Cathay Pacific customers when travelling within Canada and for Air Canada customers travelling via Hong Kong to Southeast Asian countries including the Philippines, Malaysia, Vietnam and Thailand.
Visit aircanada.mediaroom.com for more information
Air Canada and Brisbane-based Virgin Australia will implement the first stage of a codeshare agreement in early 2017, the two carriers announced Dec. 14, 2016.
Air Canada's code will be placed on Virgin Australia flights to Adelaide, Canberra, Cairns, Melbourne, Perth and New Zealand cities Christchurch and Auckland. Virgin Australia flights from Sydney to Brisbane, Sydney to Gold Coast and Brisbane to Wellington, New Zealand will also be Air Canada codeshare routes. Reciprocally, passengers on Virgin Australia flights from Sydney and Brisbane to Los Angeles will be able to connect on Air Canada flights to Toronto, Vancouver, Calgary and Montreal.
(source ATW Dec 14/16)
Air Canada has named Lucie Guillemette EVP and CCO.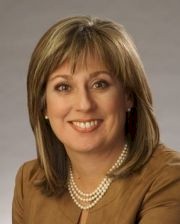 Guillemette will report directly to Air Canada president, passenger airlines, Benjamin Smith, who previously held the chief commercial officer position.
She will also serve on Air Canada's executive committee. She joined Air Canada in 1987. Her previous position was SVP revenue optimization, to which she was appointed in May 2015. Prior to that, Guillemette was VP revenue management, a position she held since 2008.
(source AVWeb Dec 22/16).