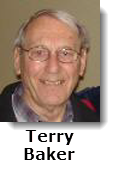 IMPORTANT NOTICE
The Government of Canada has introduced a new entry requirement for those travelling to or through Canada who are not Canadian or American citizens, or permanent residents of Canada. You may require an Electronic Travel Authorization (eTA). For more information, consult www.canada.ca/eta to determine if this requirement applies to you.
---
Food for thought!
Delta brings back main cabin meal service on 12 domestic routes. Delta Air Lines will begin including meals at no extra cost for all main cabin seats on 12 transcontinental domestic routes this spring, reversing a longstanding trend of US airlines not including meal service with economy-class tickets on domestic flights.
---
When 1,364 Canadian Boy Scouts flew to England between July 17- 29th 1957 to attend the "Jubilee J-I-M" world scout gathering at Sutton Coldfield, Warwickshire a new record for mass air lifts from Canada to the U.K. was established.
Trans-Canada Air Lines handled the arrangements whereby 15 planes, with passenger capacities ranging from 60 to 114 carried the Canadian scouts to and from Britain. Aircraft used were the DC-4 of Maritime Central Airways, Super Constellation of Flying Tigers Airlines. Scouts from BC and Alberta were handled by Canadian Pacific Airlines over their "Polar Route" utilizing DC-6B's.
(Source The News and Eastern Townships Advocate July 25th, 1957)
---