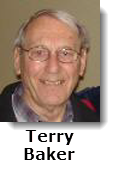 Terry Baker, co-founder of the NetLetter scours the internet for aviation related Trivia and Travel Tips for you, our readers, to peruse.
Eh-pril foo|?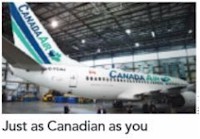 Talking of flag carriers we loved. The "most Canadian airline'' April Fool from Calgary based low-coster WestJet on social media - even though, to add to the confusion, the spoof story was released a day early on 31 March.
The no-frills airline's '"announcement'' that it was rebranding as Canada Air - a none-too-subtle dig at its flag carrying rival - was accompanied by images of a very convincing mock-up of one of its Boeing 737s in the new livery and new signage going up at its base. The new image was "revealed" by vice-president of marketing communications Richard Bartrem in a YouTube video.
"Aircraft repainting begins on April 1,'' tweets from the airline noted, but several appeared to have been taken in. All the publicity presumably did not harm WestJet's fares promotion, happening at the sometime. Air Canada's reaction is not recorded.
(Source Flight International Apr 18/17)
---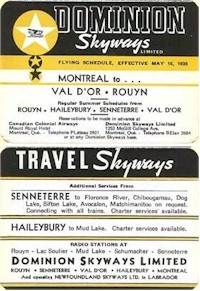 Here we the timetable for Dominion Skyways Limited effective May 16th, 1938.
www.webflyer.com - Mileage calculator to determine zones for ZED travel.