Hugh MacCallum has sent us this information and the url -
A PBY Catalina's Journey of re-discovery at theperfectadventure.ca
In May 2018 a World War Two veteran Canadian flying boat, a PBY Catalina (in Canada termed a Canso), "Shady Lady" is going to take to the air and fly to 11 countries and over fifty towns, cities and communities in a once-in-a lifetime celebration and a unique journey of re-discovery.
The purpose of the flight will be to provide a platform for the Government of Canada to promote its sovereignty and stewardship of the Arctic, make a World Tourism Campaign for the Government of British Columbia, commemorate the pilots of WWII on the 100th anniversary of the Royal Air Force, visit WWII Catalina bases, produce a film documentary of the flight and its mission, lay wreaths at the wreck sites of HMS Hood and the Battleship Bismarck and honour the history of lend lease and the Atlantic convoys.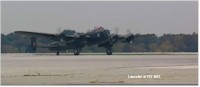 This epic flight will never happen again and marks the end of an era. Some of your readers might be interested in this 'Lanc' video on the CTV site
Canada's Lancaster bomber returns home after historic U.K. tour.
Note: "Shady Lady" will be visiting CWHM at CYHM/Mt Hope, Ontario to fly with its Canso.
Hugh MacCallum