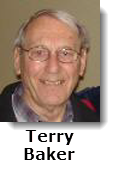 Terry Baker, co-founder of the NetLetter scours the internet for aviation related Trivia and Travel Tips for you, our readers, to peruse.
Ways to avoid paying too much to travel. (Source: MSN.COM)
Exchanging Your Currency at the Airport
It only makes sense to keep some cash on hand when travelling – you never know when you'll need some local currency for cabs, tipping, places that may not accept plastic, etc.
Trouble is, the airport may not always offer the best exchange rates as you rush to change over that cash before boarding your flight. Get the best rate by doing it ahead of time and save a little extra spending money.
Flying Direct Every Time
We don't blame you for wanting to skip out on those lengthy connecting flights, but doing it direct, every time, can really add up. Opt for a layover every now and again and reward yourself by spending some of those savings while hanging around between flights at the duty-free!
Smart bags use lithium ion batteries to power electronics and embedded tracking and self-weigh devices. There is increasing concern, however, about lithium ion batteries causing runaway fires in cargo holds unless devices are properly stored and separated from items that could worsen a fire, such as cans of inflammable liquids.
Carriers are banning so-called smart bags from being checked into luggage holds unless the bag's integrated lithium battery can be removed and carried separately.
They follow similar actions by other carriers including Air Canada, Alaska Airlines, American Airlines, British Airways, Cathay Pacific Airways, Delta Air Lines, Etihad Airways, Hawaiian Airlines, Qantas Airways, Qatar Airways, Southwest Airlines, United Airlines and Virgin Australia.
(Source: atwonline.com January 5, 2018)