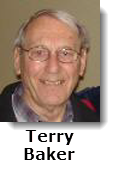 Terry Baker, co-founder of the NetLetter scours the internet for aviation related Trivia and Travel Tips for you, our readers, to peruse.
You can get or renew a British passport for free if you're a British national and you were born on or before September 2, 1929.
(Source: www.gov.uk/passport-fees)
Check the Air Canada Employee Travel Site for additional ZED agreements for Cityjet, Vueling Airlines and Tunisair.