Lamb Airways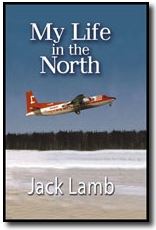 Lambair, which was incorporated in 1935 as Lamb Airways Limited, began with one aircraft - a Stinson SR8 five-passenger plane. This plane was used to haul fish from The Pas, Manitoba to the railhead at Cormorant before the fish froze and before the market fell in Chicago.
Tom Lamb, who established the airline, bought the Stinson in 1930 and taught himself to fly it. As development in the north progressed, Lambair opened new bases and served Wabowden, Thompson, Churchill, Norway House and Gillam as well as The Pas.
These bases were established to serve all of northern Manitoba and the Northwest Territories. It carried out its own maintenance operations in its hangars at Churchill, Thompson and The Pas and in 1965 built a new headquarters at The Pas. Their motto was "Do not ask us where we fly . . . Tell us where you want to go"
At the time, Lambair was Canada's oldest airline still under the original management. Upon the death of Tom Lamb in 1969, the founder's six sons, all pilot-engineers, ran the airline.
By 1979, Lambair had a fleet which included Bristol Freighters, Twin Otters, Otters, Beavers, Cessna 180s, Bell G4A helicopters, Twin Islanders, Aztecs and DC-3s.
The planes were purchased from all over the world including Norway, England and Afghanistan. Lambair ceased operations and went out of business in 1981.