Boeing 737-200 – Still flying high
As the worldwide fleets of Boeing 737-200's decreases, one Canadian operator, Nolinor Aviation of Montreal, is in the process of upgrading its fleet of the 40-year-old aircraft with modern cockpit avionics and glass displays.
Nolinor operates passenger and cargo services to the far north of Canada where there are still gravel runways that newer aircraft are not approved for.
Since the Boeing 737-200 is approved for gravel runways and the Nolinor fleet is relatively young (in cycles), the fleet of seven current and three to be acquired may continue to be of service for several more years. The total of ten aircraft will give Nolinor the largest fleet operated by an airline still using any of the 77 remaining active in the world (there were 900 in service in 1998).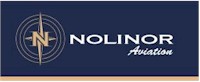 I found only one of the current fleet to have a CP Air/Air Canada connection. Registration C-FACP was first delivered to Maersk Air in December 1979 and was first registered in Canada as C-GQBA in March of 1982 and flew for Quebecair.
After leaving Canada briefly, it returned as part of the CP Air fleet as C-FACP and later flew for Canadian, Air Canada, Zip, Canadian North and First Air.
It was withdrawn from service in July 2016 before it was re-registered as C-GNLA and entered the Nolinair fleet in September 2016 and is still active at the age of 38 years.
Sources and references:
YouTube video below of C-FACP in First Air livery at Inuvik Airport