Airbus A320 Family – 2nd best (for now)
I last wrote about the A320 fleet in NetLetter #1391 as the fleet is nearing 30 years of service in the Air Canada fleet.
I recently came across an article at www.businessinsider.com about how the A320 is solidly in 2nd place, behind the Boeing 737 family, of all time airliner sales.
As of the end of August 2018, the B-737 leads in sales 14,956 to 14,281 for the A320. However, considering that the B-737 entered production 20 years (1967 – 1987) before the A320, the originally controversial aircraft is arguably the fastest selling and most successful passenger aircraft ever built.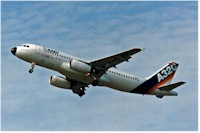 I was curious about the history of the A320 prototype aircraft (MSN 001) and was quite surprised to learn that it remained a testbed aircraft for its entire career.
F-WWAI was originally registered in February 1987 and had been re-registered twice, as F-WWFT and later F-WWBA when it last used for winglet testing before being withdrawn from service in July 2016 and re-painted and preserved at the Aeroscopia Museum in Toulouse under its original registration, FWWAI.
Additional references:
World Airline News
Airliners.net
Planetspotters.net
Planelogger.net