In NetLetter #1402 we had two photos of employees at the Air Canada Ground Support Equipment at Dorval.
Mike Vieira has sent us these photos and information.
Hangar 1 was converted into a GSE shop in the '60s after Air Canada built hangars on the other side of the Montreal Airport which became the Air Canada base.
You can see a part of the TCA sign on the left side of the building near the top (photo was taken around 2005).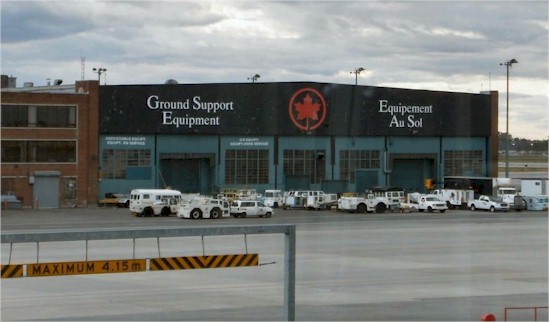 A night-time look at hangars 1 & 2 at Dorval in the 50's as Trans-Canada Air Lines.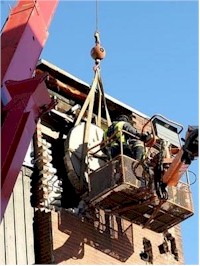 Here they are removing 1 of the 2 TCA signs that were on the building columns.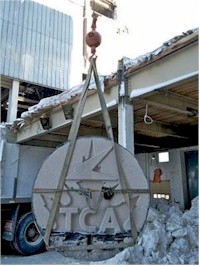 The TCA sign is lowered to the ground, this one was covered in roofing tar when they expanded the building between hangar 1 & 2.
It still sits in our new GSE shop waiting to be cleaned and mounted... somewhere!!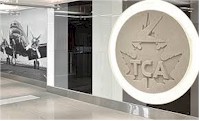 Here's the location of the other TCA sign that was saved, cleaned and installed at the new SOC center in Brampton Ontario.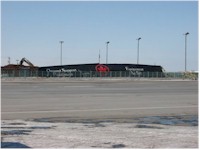 The end of an era with many good memories. The hangar roof sits on the ground.
---
Paul Goodman has sent us this information -
During Austrian Airlines flight #72 on September 27, 2018 sector VIE - YYZ, I took this photo of chef taking orders in Business class. Certainly did not see him taking food orders from those poor souls at the back of the plane...Paul Goodman.