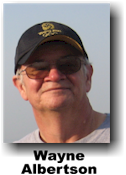 Vancouver International - A Livable Airport
What is now referred to as the 'Domestic Terminal' turned celebrated the 50th anniversary of its official opening on October 25, 2018. I transferred to YVR in 1995, just as the 'International Terminal' was in the building process. Presently, ground is breaking on a $9.1 billion upgrade project.
The 'Pacific Gateway' to Asia from Canada has received many awards including Skytrax Best North American Airport in 2007 and then from 2010 to 2018; nine consecutive years and counting. However, I think of YVR as a 'Treasure on Sea Island'.
The city of Richmond, British Columbia is made up of most of the islands in the Fraser River delta. The two largest of which are Lulu Island, the city centre and most inhabited, and Sea Island, where YVR is situated. During my working years, while living on Lulu Island, I not only rode my bicycle to work but also spent a full day of riding around Sea Island with the sound of jet engines surrounding me.
After crossing the 'No. 2 Road Bridge', one of the four bridges from connecting Lulu and Sea Islands, I could ride through 'Larry Berg Flight Path' park and then the quaint community of 'Burkeville'. Continuing along the well-marked bicycle path by the Pacific Gateway Hotel and then under the Moray (No. 3 Road) Bridge, I arrive at Templeton Road where there are always numerous cars parked with the avid plane spotting photographers enjoying the great view of aircraft approaching and then flying overhead before landing on 26R.
Templeton Road then curves to run parallel to the runway on the way to Iona Beach Regional Park; where the picture of Terry, Alan and myself was taken.
My favourite spot was at the end of the 5-kilometre-long Iona Jetty Spit (See link to Google map below) which is situated between the two east-west runways. I can have a private little picnic and watch the aircraft lift off and fly directly above. Mid-afternoon is when most flights to Asia leave so the view of the wide-bodies can be spectacular on a sunny day (we do have them in Vancouver).
YVR has done a great job of building a world-class airport while maintaining a very natural and enjoyable and environment around it.
References;
YVR Turns 50 - Global News
YVR - 50 Years Ago at evelazurus.com
YVR Cycling Routes - Inside Vancouver
Images of Iona Beach Park from bielousov.com
Cycling at YVR.ca
YVR on Google Maps
Biking around Iona Beach Park
by Heather Harvey at Flickr