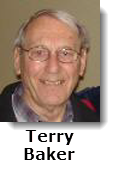 Terry Baker, co-founder of the NetLetter scours the internet for aviation-related Trivia and Travel Tips for you, our readers, to peruse.
The UK announced another increase in its Air Passenger Duty (APD)—a departure tax.
This will see the APD for economy-class seats on long-haul flights—more than 2,000 miles—rise by £2 ($2.60) to £80, while premium cabin passengers will see the APD rise £4 to £176. The new rates take effect in spring 2020. The APD for short-haul flights will be frozen.
The UK's Air Passenger Duty (APD) is the highest passenger tax levied anywhere in the world. Originally introduced in 1994 as a means to pay for the environmental costs of air travel, it has risen by a whopping 824% by 2015.
What started out as £5 ($6.50) for short-haul flights and £10 ($12.97) for long-haul flights, the tax reached £13 ($17) for economy class and £26 ($33) for all other classes.
Passengers flying further than 2,000 miles pay £73 ($95) for economy class and up to £146 ($189) for all other classes. A further rise is planned for April next year.
In a commissioned report, PwC argued that abolishing APD would give a 1.7% boost to the UK economy by 2020. In September, Prime Minister Theresa May came under renewed pressure from airline CEOs to scrap the tax
(Source: atwonline.com (November 1, 2018) and airport-technology.com)