Air Canada Takes Delivery Of Its First Airbus A220.
We're excited to report that we took delivery of our first of 45 Airbus A220-300 aircraft C-GROV (fin # 101) during a December 20, 2019 informal transfer ceremony at the Airbus A220 Program facilities in Mirabel, Québec.
We're the first airline to operate the A220-300 in North America and our first revenue flight is scheduled for January 16, 2020, one day after we unveil the aircraft to employees, the public and media at our HQ in Montréal.
(Source: AC Daily December 20. 2019)
More info available at SimplyFlying.com
Click the image below for a YouTube video posted by Airbus depicting the assembly of the aircraft.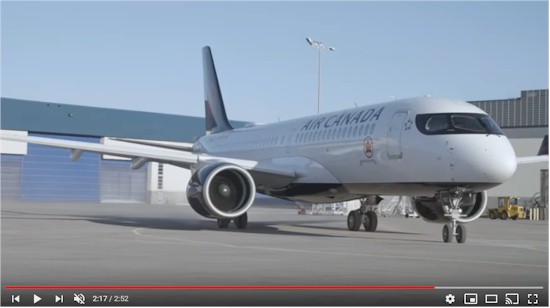 ---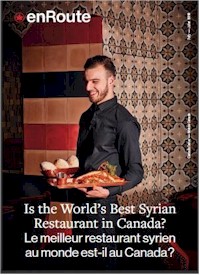 Air Canada relaunched its Award-Winning enRoute In-flight Magazine beginning with the July 2019 edition.
(Source: aircanada.mediaroom.com)
---
Between July 2 and August 28, 2020 Air Canada will operate three additional flights per week from Montreal and four additional flights from Toronto to Paris-Charles De Gaulle Airport.
(Source: aircanada.mediaroom.com)
---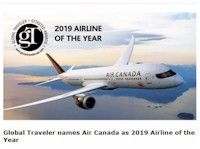 Air Canada has been recognized as the 2019 Airline of the Year by Global Traveler, a leading magazine for luxury business and leisure travellers.
(Source: aircanada.mediaroom.com)