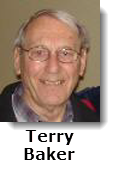 Terry Baker, co-founder of the NetLetter scours the internet for aviation related Trivia and Travel Tips for you, our readers, to peruse.
Shirlee Schacter sends this greeting which her sister, Gayle Graham, passed along:
The Boarding of Flight 2020 has been announced
Your luggage should only contain the best souvenirs from 2019
The bad and sad moments should be left behind....
The duration of the flight will be 12 months. So, tighten your seat-belt.
The next stop-overs will be: Health, Love, Joy, Harmony, Well-being and Peace.
The Captain offers you the following menu which will be served during the flight ~
A Cocktail of Friendship, A Supreme of Health, A Gratin of Prosperity, A Bowl of Excellent News, A salad of Success, A Cake of Happiness, and All accompanied by bursts of laughter......
Wishing you an enjoyable trip on board flight 2020..
Note: We were not able to verity the original source - Eds.
---
A few deals offered by Interline Allstars.
All prices shown are in USD
7 Days Mexico-Pacific Coast
Princess Cruises - Royal Princess
Los Angeles, Cabo San Lucas, Mazatlan, Puerto Vallarta, Los Angeles
9 departure dates: February 15 - 22 - 29, March 7- 14 - 21, April 4 - 18, May 2, 2020
Inside from $349, Balcony from $440, Suite from $664.
6 Days US & Canada Pacific
Princess Cruises - Ruby Princess
Los Angeles, San Francisco, Astoria, Victoria/Canada, Vancouver
1 departure date: May 2, 2020
Inside from $349, Ocean View from $385, Balcony from $594, Suite from $804.
5 Days Bahamas
Norwegian Cruise Line - Norwegian Sky
Miami, Key West, Nassau, Freeport City, Great Stirrup Cay, Miami
1 departure date: January 29, 2020
Inside from $179, Ocean View from $199, Balcony from $329, Suite from $1699.
Interline Allstar Consultants Inc | Interline Allstars, 1724 Lake Vista Rd, Kelowna, British Columbia V1Z 4E1 Canada.
More cruises and deals at www.InterlineAllstars.com
Call Us: (800)920-5411 Gordon Froese ext 1
---

The Silk Road, by the World Airlines Clubs Association (WACA).

June 05 - 24, 2020.
Package Cost: $3,190 USD.
Registration Deadline: February 18, 2020.

Our epic journey will traverse 5 Chinese provinces and autonomous regions, from the ancient imperial capital of Xi'An, the historical start of the Silk Road, to the famous Tibetan Monastery at Labrang at the edge of the Tibetan Plateau.
Then heading northwest to the massive dunes of the Badain Jaran Desert in Inner Mongolia; move west to the formidable fortress of Jiayuguan in Gansu; cross into Xinjiang, a huge province larger than France/Spain/UK/Germany combined and home to several colorful ethnic groups such as the Uyghurs, Uzbeks, Kazakhs, Kyrghiz, Tajiks and Tartars.
To complete this epic journey, we will travel by bus, by horse, by trains, by camels and by air.
The journey is a trip of a lifetime that covers the breath of a distance equivalent to an intercontinental traverse.
Full details at: www.waca.org
---
Memories of C & SS (Computer & System Services) at Dorval by Terry Baker.
In the 70's-80's, the C & SS group were accommodated in a room over the wash bay in the Dorval maintenance complex.
My memory of the people there were Bill Heska, Manager; Bob Bishop Sr, Supervisor; Bob Belding and Shirley Graham known as the "Sindaily queen" as she maintained the software for that inventory system, and was very protective of her "domain".
A visiting system analyst built a model Viscount and donated it to me. I fixed a three bladed propeller on its nose and coloured each blade with either red, blue or green. This was used to signal to Bob Bishop Sr. the mood of Shirley Graham each morning!
To get to the cafeteria, we would walk along the corridor past the Purchasing & Supply offices and the view was overlooking the ramp outside the 747 hangar.
When the Vanguard aircraft were withdrawn from service, several were parked on the other side of this ramp, with the propellers and engines removed. We would tell the new employees that they were the latest 'VanJets'. Later our group was moved into a room near the P & S accommodations.

This room did not have any outside windows and was very dreary, we named the room "Happy Valley". After the computer building was completed, the group moved into the second floor, with windows on three sides and was of the open-plan concept and airy. In the centre were several meeting rooms.
I recall the following personnel: Bill Downard, Director; Maryse ?, Secretary; Ken Taylor, Manager; Andy McCready, Ray Valois, Joe Mallory, Aron Charad, Al Kurys, Bob Herron, Roger Rouse, Edna Morrison, Lois Morrison, who ran a messy desk, smoked and beat the guys in the hockey pool regularly, Jim Pearce, Hans Parnigoni, Guy Langavin, Bonnie Alexander, Sheldon Doskie, Mike Duff, Anne Marie Stiegler, Barry Bogert, Lilian ? , Steve Charlton, who organized car rallies, Norman Roberts, Kevin Boyle, who was the proud owner of a Daf car, Martha and Bob Worsley, Larry Mak and Brian Ward, to name just a few.
They were happy da(z)e!