The Royal Aviation Museum of Western Canada has signed a contract with PCL Construction to build their new 86,000 square foot home in time for a late 2021 opening. With this milestone met, the Museum is set to break ground this spring and will be located adjacent to the Richardson International Airport on the Wellington Avenue loop.
(Source: CAHS National Newsletter March 2020).
---
An American Pioneer of Soaring Flight: John J. Montgomery.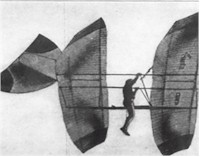 Among the pioneers of aeronautics who contributed their share to the realization of powered flight there is one name which has nearly fallen into oblivion, that of Professor John J. Montgomery of Santa Clara College, California whose investigations into the science of soaring flight and inherent stability deserve that his name be placed in the Annals of Aviation along with Lilienthal, Pilcher, Chanute and Ferber.
Attention has just been called to Montgomery's early work through an investigation made by Assistant Attorney General Huston Thompson and W. D. Eakin, who will defend the Government against the suit recently filed in the United States Court of Claims by the heirs of the last Montgomery.
Source: Aviation Week & Space Technology 100+ Archive, April 1, 1918.
Additional info:
www.aviationweek.com, April 8, 2020

Quest for Flight: John J. Montgomery and the Dawn of Aviation in the West
---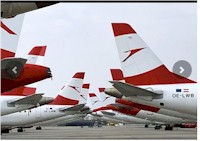 Name this airline – answer in Terry's Trivia below.