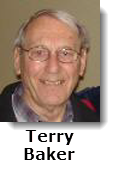 Terry Baker, co-founder of the NetLetter scours the internet for aviation related Trivia and Travel Tips for you, our readers, to peruse.
A scam to watch out for.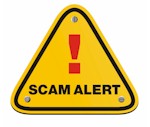 Reports have surfaced of cruisers being targeted by email with messages purporting to be from cruise lines. These emails ask travelers for credit card numbers, promising it's the best way to process refunds or Future Cruise Credits (FCC's).
Other cruisers have said they've been contacted by phone, "confirming" a refund and offering a follow-up email that will require bank account information.
Both methods are bogus, designed to prey on cruisers who are awaiting legitimate refunds or FCC's for cruises canceled because of the pandemic.
(Source: cruisecritic.com, May 1, 2020
---
Answer for the mystery airline in Odds and Ends.
Air New Zealand symbol is a Mäori koru, representing a silver fern unfolding. Air New Zealand Limited is the flag carrier airline of New Zealand.
Based in Auckland, the airline operates scheduled passenger flights to 20 domestic and 32 international destinations in 20 countries, primarily around and within the Pacific Rim. The airline has been a member of the Star Alliance since 1999.
(Source: Wikipedia)
---
Early aircraft interiors - Early In-flight Entertainment

Airplane passengers listen on headphones to the 1931 first test broadcast of a new service that allows them to hear boat races while watching the races from the air.
(Source: aviationweek.com, May 13, 2020)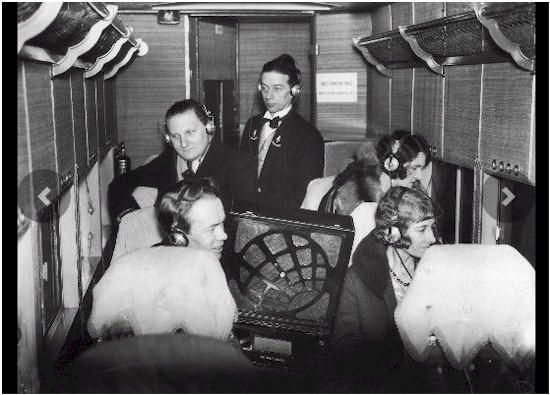 ---
Halifax Flying Club.
The J-3 succeeded the J-2 at Piper. Al spotted this fine-looking example at the old Hamilton airport early after WWII. The earliest info I could find for CF-DSI is that it was registered with the DOT on August 19, 1946. I'm guessing that it was built here early after WWII by Cub Aircraft of Canada. In 1955 it was owned by a John Morris of Hamilton.
From 1959 to about 1965 it was with the Halifax Flying Club, but thereafter is absent from the CCAR. Aviation fans of the day rarely could resist photographing such an inviting scene - a pretty little plane sitting well lit in the open and with an interesting background.
In those days Al still was an active private pilot, and certainly would really have enjoyed flying any such Piper.
(Source: Larry Milberry from the collection of Al Martin @ www.canavbooks.wordpress.com)