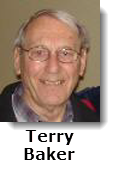 Terry Baker, co-founder of the NetLetter scours the internet for aviation related Trivia and Travel Tips for you, our readers, to peruse.
Answer for the mystery airline in Odds and Ends.
Air Mauritius is the flag carrier of Mauritius, an island nation in the Indian Ocean off the coast of Madagascar.
The company was founded in 1967 by Air France and the government of Mauritius. The airline was placed in voluntary administration April 2020 due to the COVID-19 pandemic.
---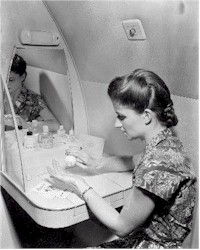 Early aircraft interiors - Powder Room.
On the world's first jet airliner service in 1952, a passenger freshens up in the ladies' powder room.
Photo: Getty Images.
(Source: aviationweek.com May 13, 2020)