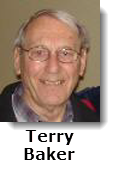 Terry Baker, co-founder of the NetLetter scours the internet for aviation related Trivia and Travel Tips for you, our readers, to peruse.
Answer for the mystery airline in Odds and Ends.
Air Tahiti Nui is a French airline headquartered in Papeete, Tahiti.
The airline was established in 1996 and started flight operations in 1998.

YouTube videographer, eye trapper, has posted a video of Air Tahiti Nui landing in YVR.
Ken Pickford explains why Air Tahiti Nui is now stopping in YVR:
With Air Tahiti Nui (code TN) still operating Papeete-Paris (currently daily in each direction) with a fuel stop at YVR instead of the usual LAX stop due to Covid-19, most days they have 2 flights stopping at YVR for fuel and crew change.
On July 17, 75% of their entire fleet (3 of 4 Boeing 787-9's) landed at YVR within about 90 minutes, the two regular eastbound and westbound flights which landed 3 minutes apart, plus an additional eastbound flight an hour or so earlier.
YVR is just a technical stop and passengers remain on board during the stop (when they stop at LAX they can carry passengers to/from LAX). Elapsed time PPT-CDG roughly 20 to 21 hours, with each leg usually slightly over 9 hours plus the approximately 90 minute YVR stop.
Air France also operates CDG-PPT 3 days a week, also stopping at YVR instead of LAX (like TN, tech stop only, no passengers to/from YVR). A third French airline, low-cost carrier French Bee (code BF) has a weekly Paris (Orly airport)-PPT flight that stops at YVR (normally SFO), meaning a total of up to 22 flights a week in both directions between Paris and Papeete making a technical stop at YVR.
---
Cruise interline rates for employees — a first!
Starting now, Air Canada employees and retirees can take advantage of exclusive cruise interline rates for cruise-only bookings and shop directly from the Air Canada Employee Travel Site (ETS)
When accessing the AC Vacations tab through ETS, employees/retirees will see an option for cruises. The cruise button will open the Air Canada Vacations website for employees/retirees to shop for exclusive rates with select cruise lines: Royal Caribbean, Celebrity Cruises, Azamara and Carnival.
These exciting new rates—a first for employees—are available for employee exclusive bookings and retirees. Employees are encouraged to take note of the difference between "ACV Special Rates" that are available for most sailings, "Exclusive Cruise Interline Rates" that are available for select sailings or the best available rate for the departure dates requested.
Check out the new cruise rates today by visiting the ETS on ACaeronet It should be noted that employees considering leisure travel (that are not commuting directly to and from work) are cautioned to research any regional government restrictions that may impact their travel, including mandatory quarantine periods that may apply either at home or abroad.
It is your responsibility to familiarize yourself with the applicable regulations
(Source: AC Daily July 17, 2020)
---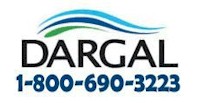 Here are some interline deals by Dargal.
Princess Royal Princess - 22 May 2021 - Vancouver to Whittier Interior from $440.00
Royal Caribbean Quantum of the Seas - 10 May 2021 - Seattle round-trip Interior from $517.00
Princess Grand Princess - 28 Jan 2021 - Singapore round-trip Interior from $749.00
Carnival Carnival Panorama - 27 Feb 2021 - Los Angeles round-trip Interior from $284.00
Rates are quoted in U.S. dollars per person (based on double occupancy).
Cruises - PORT CHARGES ARE INCLUDED in cruise rates.
Contact Us:
1-800-690-3223 This email address is being protected from spambots. You need JavaScript enabled to view it.
Suite 200 - 1632 Dickson Ave
Kelowna, BC V1Y 7T2 Canada