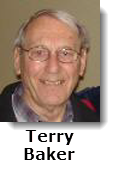 Terry Baker, co-founder of the NetLetter scours the internet for aviation related Trivia and Travel Tips for you, our readers, to peruse.
Answer for the mystery airline in Odds and Ends.
Eurowings GmbH, founded in 1996, is a German low-cost airline headquartered in Düsseldorf and a wholly owned subsidiary of the Lufthansa Group.
Source: en.wikipedia.org/wiki/Eurowings