Found on the Facebook CP Air Employee page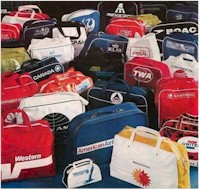 Gary Macdonald shared this photo on facebook on July 7, 2020 with the comment, "Recognize the bag in front of JAL?"
---
Crew transport.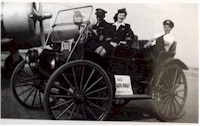 Posted on Facebook by Carolyn Kennedy Payer on July 15, 2020, "If I remember rightly, Mom said - Mel Knox, Eunice Gearly and Ralph Leslie.
---
Found on the Facebook Nordair Employee page
Lorne Christensen posted this photo on June 17, 2020 of the C-46's, the old work horses of the DEW line. Yves Hubert in the foreground.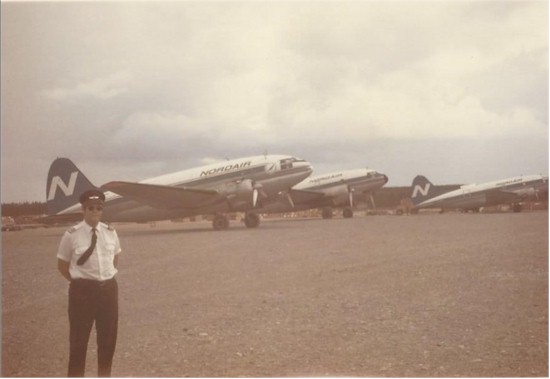 and the FH-227's which replaced the C-46's.