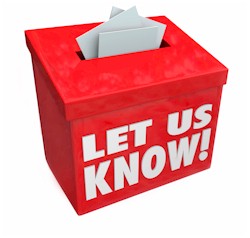 If you have any stories or pictures from your career at one of the legacy airlines listed above, we would love to hear from you and pass along your memories to our readers.
---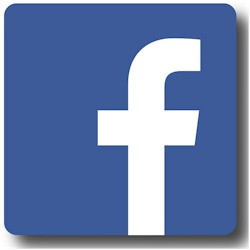 Found on Eastern Provincial Airways Facebook page.
Jim Sterling and crew. Photo taken by Gail Cairns on September 22, 1974.
First Officer Doug Johnson, Edwina Rogers, Captain Jim Stirling, Brenda Knowles, Debbie Fulton and Gail Cairns.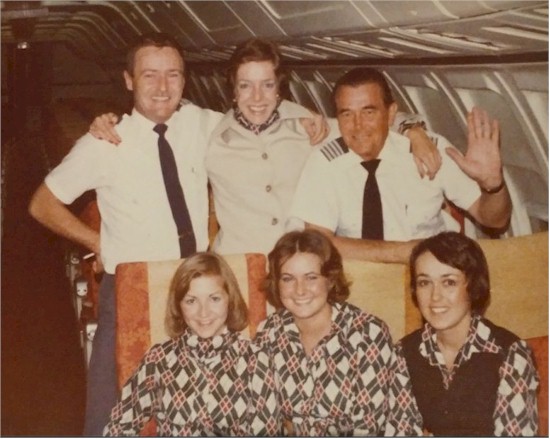 ---
Posted January 8, 2018. (Date of photo not mentioned).
Stewardesses with Eastern Provincial Airways are sporting new uniforms designed by Claude W. Vincent, of Dartmouth. There are three basic outfits in shades of brown and orange.
Left is Connie Em - (Editors' note: article was missing part of text), wearing a dress and brown jacket.
In the centre is Pat Laviolette wearing a brown tweed coat with a hood and tan coloured slacks, and right is Susan Giffin of Kentville, wearing a multi-coloured jacket and skirt outfit.
The three women were based in Montreal.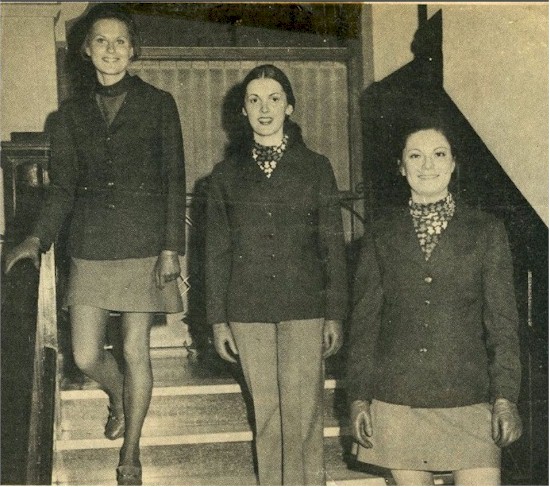 ---
Posted December 31, 2016.
EPA's 3 Year Old Stowaway.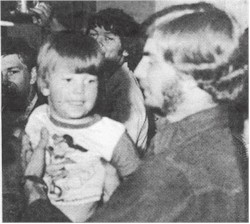 Three and a half year old Neil Saunders of Wabush ran away from home and, by evading security, managed to board our flight PV 115/116 just before it took off for Stephenville, Gander and St. John's. Captain Keith Lacey, First Officer Doug Bastow and Senior Flight Attendant, Barbara Clowater, discovered the stowaway while enroute to Stephenville.
The RCMP were notified and his parents advised. He was then flown on to St. John's where he took the return flight to Wabush a short time later. Neil told the Flight Crew and RCMP that he likes airports and planes and needed a holiday. The young boy was well looked after by the flight attendants enroute and was none the worst for his experience when he deplaned from our flight in Wabush, where his happy parents Mr. & Mrs. Barry Saunders were eagerly awaiting-his safe return.
Marilyn Saunders notes: Our son Neil's intention was to visit his uncle in Gooseberry Cove who he dearly loved.
---
Posted January 8, 2018.
Eastern Provincial Airways reunion 1995.