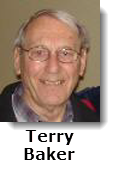 Terry Baker, co-founder of the NetLetter scours the internet for aviation related Trivia and Travel Tips for you, our readers, to peruse.
"Vacations should be effortless from the start"...and that's why Celebrity Cruises has announced a new approach to cruising called 'Always Included', putting an end to confusing promotions, complicated add-ons and limited time offers.
Now, every Celebrity Cruises vacation will include Wi-Fi, drinks and gratuities, simplifying your luxury vacation experience.
'Always Included' becomes the new standard rate for the luxurious experience offered on Celebrity's award-winning ships and YES we have discounted interline rates available at significant savings so call us today and we'll be happy to help you.
Unlimited Drinks

Classic cocktails, wines by the glass, beer, sodas, specialty coffees and teas, juices and bottled water can be fully enjoyed without worrying about the tab.

Unlimited WiFi

Free, always-on connection to social media, email and the web, allows you to surf the net to your heart's desire.

Daily Gratuities

Tips are taken care of, allowing you to relax and enjoy the warm service delivered by Celebrity's exceptional crew, knowing that the crew behind the superior service are also being taken care of.
For more details of their interline offers, contact PERX.com brought to you by Interline Vacations
12708 Riata Vista Circle, Suite A-125, Austin, TX 78727
Tel: 512-691-4500