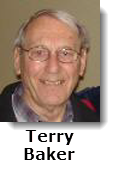 Terry Baker, co-founder of the NetLetter scours the internet for aviation related Trivia and Travel Tips for you, our readers, to peruse.
Pacific Coastal Airlines, a British Columbia based regional airline, launched its new Penticton - Vancouver non-stop service on Monday January 11, 2021, after Air Canada abandoned the small South Okanagan airport.
Pacific Coastal Airlines, which says it's the sixth-largest airline operating at YVR, now offers flights from Vancouver International Airport South Terminal (YVR) to Penticton Regional Airport (YYF) four days a week.
Source: www.msn.com