Reprinted with the permission of Larry Milberry of www.canavbooks.wordpress.com

Wardair / CP Air 747 Retrospective.

---
Posted by John Gilchrist on the CP Air Employee Facebook page -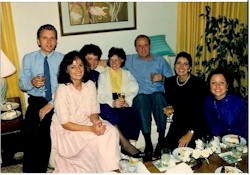 This was either the 15th or 20th anniversary of our 1976 class. My flying career was cut short by layoffs but have such fond memories of the process and my colleagues.
Jimmy Watt, Jenny Lamb, Dianne Chestnutt, Inger Comack, myself, Debby Martinez and Sandra Remus.
---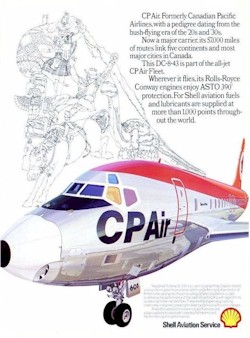 Paul Ritchi posted this ad on Facebook with the comment:
"Loved this ad from Shell about one of their customers, CP Air".
---
Below are additional photos of a Boeing 737-200 (pictured in this issue's header) that was leased from Dutch carrier Transavia for the winter of 1986/87 (November 1986-April 1987).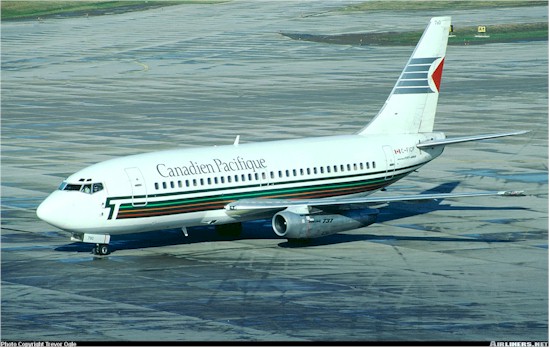 It kept the basic Transavia livery during the lease except for the tail and the titles (Canadian Pacifique (pictured above) on left side, Canadian Pacific (pictured in header) on right side).
That was during the brief period after CP dropped the CP Air branding and and reverted to the full name, not long before PWA acquired CP to create Canadian Airlines, effective the month that lease ended.
Registration changed from Dutch PH-TVR to C-FICP during the lease.
The aircraft kept its original registration while leased to KLM (December 1987) and Aerolineas Argentinas (December 1992). Each time it was returned to Transavia. It last flew for Ryanair under registration EI-CKR from May 1995 until it was withdrawn from service in November 2003.
View aircraft lifecycle at PlaneSpotters.net
Photo (above) by Trevor Ogle at Airliners.net.
Editors' Note: We were unable to contact Mr. Ogle to request permission to publish his photo. Click the photo to view the original.
---
PH-TVR in Transavia Holland livery
Photo by Kambui at commons.wikimedia.org/wiki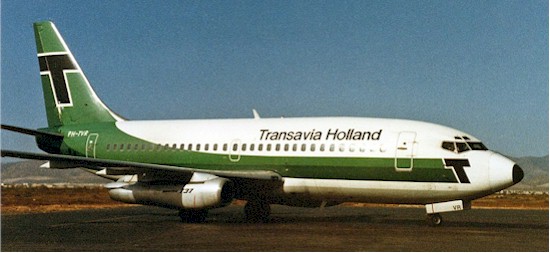 Final registration EI-CKR in Ryanair livery
Photo by Pedro Aragão at commons.wikimedia.org/wiki