Pratt & Whitney Boeing 747SP
I first wrote about my fascination with the Boeing 747SP (Special Performance) in my article on 'SOFIA' for NetLetter #1430.
While looking to see how many of this type are still in service, I was surprised to see that two of them are actually registered in Canada with Pratt & Whitney Canada of Longueil, Quebec. Both aircraft serve as test beds for new engines.
C-FPAW (pictured in this edition's header) was delivered to the Civil Aviation Administration of China in September 1980 (US registration N1304E) and later began its career in passenger service with Air China (registration B-2452) in July 1988 (pictured below).
It has been with Pratt & Whitney since June 2009.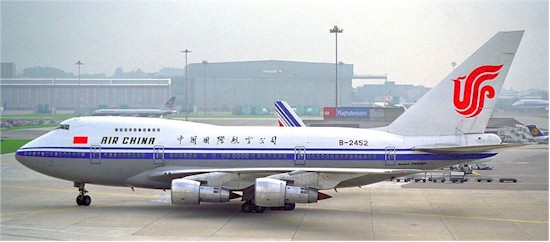 Photo by Aero Icarus @ commons.wikimedia.org
C-GTFF was first delivered to Korean Airlines in March 1981 under registration HL7457. It was returned to the Boeing Aircraft Holding Company in October 1998.
It has been with Pratt & Whitney since December 2010.
Click the image below to view the YouTube video, by videographer Mark Brandon, of C-GTFF landing in Mirabel (YMX).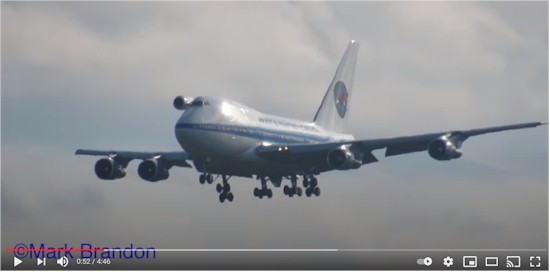 Additional information:
en.wikipedia.org/wiki/Boeing_747SP
B-747SP website - www.747sp.com
Pratt & Whitney flleet -
www.planespotters.net/airline/Pratt-Whitney-Engine-Services