1998 - July 13, Service commenced between Toronto and San Jose, California with A319 equipment.
---
For the Super Constellation aficionados!
View the life of CF-TGE by visiting this url:
rbogash.com/connie.html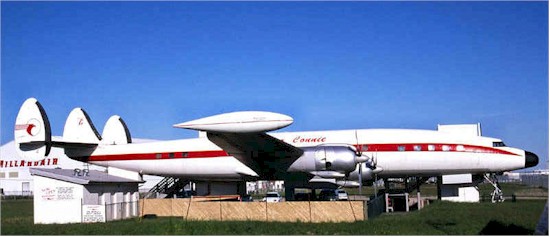 ---
Larry Milberry has put together a blog named 'The Great Lockheed Twins'.
Click Here to open the blog.
We have, with permission from Larry, some of the photos and story of those aircraft which ended up at Trans-Canada Air Lines or Canadian Pacific Airlines. We will present these over several NetLetters.
Source: via Larry Milberry www.canavbooks.wordpress.com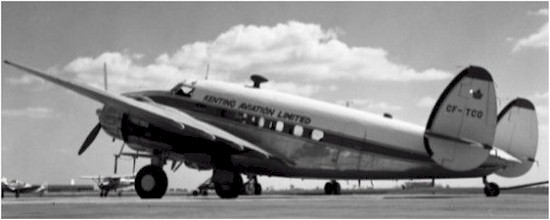 Excerpt from Larry's blog:
Another Kenting Lockheed 14 was CF-TCO (photo above), which had begun with Trans-Canada Air Lines (TCA ) in July 1939, then joined Kenting in October 1947. It suffered a belly-landing at Aklavik in the Arctic in August 1959, then had another crash landing at Cambridge Bay about a year later.
One can only imagine the brutal cost in manpower and expense in making major repairs at these remote sites. Around 1970 "TCO" was stored at the Bradley Air Museum in Connecticut, where it remained to the early 1990s, and where it received some storm damage.
Today, it's at the Kermit Weeks Museum in Florida. "Hurricane Charley" hit the museum in 2004, "TCO" suffered more damage, so is not likely to be seen in pristine form in the very near future.
Editors Note: CF-TCO 14H-2 Super Electra arrived at TCA on July 22, 1939 and assigned fin #37. It was sold to Photographic Survey Company on October 23, 1947 after accumulating 17,198 hours.
(Source: Air Canada "Pocket Guide" by Frank Pooley)
More from Larry Milberry in 'CP Air, Canadi>n People Gallery' section below.
---

Found in 'Horizons' magazine
Issue dated February 1993.
Charlie says goodbye.
LaGuardia staff threw Ramp Coordinator Charlie Saladino (center) a farewell party to celebrate his retirement after over 30 years of service.
Helping him celebrate were, from left to right: Customer Service Agents Linda Triolo, Suzanne Cummings and Kathy Charbonnier; Saladino; Barbara Cronin, Secretary; Customer Service Agents Glen Smith and Susan Deppe and Lead Customer Service Agent Karen Burglin (sitting).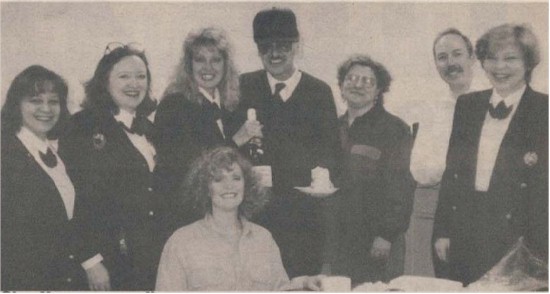 ---
Thirty years in New York.
Hank Fleming, Lead Cargo Service Agent at New York's JFK International Airport received hugs and congratulations on his 30th anniversary with the airline.
Helping him celebrate were, back row, left to right: Eugene Gonsalves, Cargo Sales and Service Manager - Northeast U.S.; Cargo Customer Service Agents Henry Miranda, John Ferrelli and Pete Geisel; Rich Hewlett, Cargo Sales and Service Supervisor; Cargo Customer Service Agents Tony Molfetta, Danny Lubisco, Al Pierre, Rick Tejera and Theo Harding Jr.; Nick Molfetta, Cargo Sales Representative and (front row) Cargo Customer Service Agent Wendy Santos and Hank Fleming.