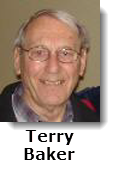 Terry Baker, co-founder of the NetLetter scours the internet for aviation related Trivia and Travel Tips for you, our readers, to peruse.
Alitalia, a one-time symbol of Italian style and glamour brought low by economic mismanagement, operated its last flight on Thursday October 14, 2021 after 75 years, before handing over to its downsized successor Italia Trasporto Aereo (ITA).
The traditional choice of popes, prima donnas and Italy's political elite, Alitalia has been run by a state-appointed administrator since 2017 to avoid being liquidated.
A night flight from Sardinia's capital Cagliari due to land in Rome marked the final bow for the airline founded in 1946, after a dizzying succession of restructurings and changes of ownership.
Source: www.msn.com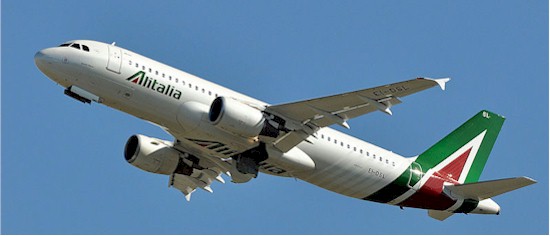 Photo by Eric Salard @ commons.wikimedia.org
---
India sells struggling Air India back to Tata conglomerate.
Tea-to-software Indian giant Tata is buying back Air India, 89 years after founding it as Tata Air and half a century following its nationalization, the government said Friday.
The 180-billion-rupee ($2.4-billion) deal marks the end of a lengthy effort to privatize the heavily-indebted flag carrier that according to the government has eaten up 1.1 trillion rupees ($14.7 billion) in public money since 2009.
The airline was founded in 1932 with the first flight piloted by Tata's eponymous chairman himself JRD Tata, flying mail and passengers in a single-propeller de Havilland Puss Moth from Karachi to Bombay, as Mumbai was known then.
Tata Air offered a slice of the high life with Bollywood actresses in its adverts and at one point commissioning Spanish surrealist artist Salvador Dali to design its ashtrays.
The airline was nationalized in the 1950s and in the decades that followed the "Maharaja of the Skies" became synonymous with the hopes and ambitions of the newly independent country.
"Welcome back, Air India," Tata's patriarch chairman emeritus Ratan Tata tweeted on Friday, while admitting it "would take considerable effort to rebuild" the company.
The airline at one time "gained the reputation of being one of the most prestigious airlines in the world. Tatas will have the opportunity of regaining the image and reputation it enjoyed in earlier years," he said.
Source: techxplore.com/news