Subscriber Peter Wallis advised that former Canadian Airlines CEO, Rhys Eyton, has been inducted into the Canada's Aviation Hall of Fame (CAHF) as a member for 2022.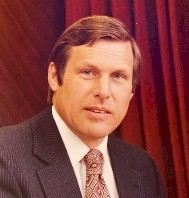 Excerpt from the CAHF website:
A leader in Canada's commercial aviation sector, Rhys Eyton joined the Finance Department of Pacific Western Airlines in 1967. Over the next decade he assumed positions of increasing responsibility until, in March 1976, he was appointed President and CEO of the airline.
In addition to streamlining the company, Rhys began to acquire regional carriers and then, in 1987, Canadian Pacific Air Lines. The new company, Canadian Airlines, expanded again following a merger with Wardair. In 1989 Rhys was appointed Chairman, President, and CEO of Canadian Airlines International and served in this capacity until retirement in 1995.