Here we have a pictorial of the fleet for Nordair
Source: Air Canada 75th anniversary book.
---

From the "InfoCanadi>n" magazine.
Issue dated December 10, 1987
Pat Doyle of Pegasus 2000 spreads some Christmas cheer at Vancouver airport in an annual project involving dozens of Vancouver employees from all occupational areas of the airline.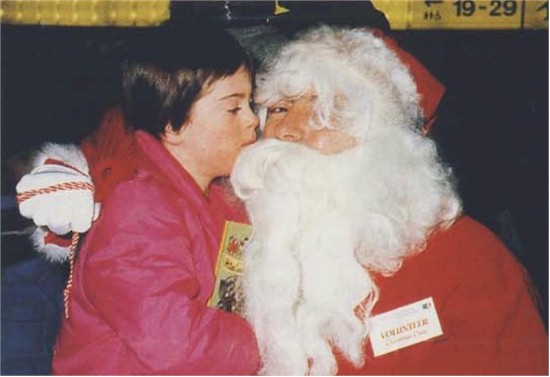 ---
Issue dated December 15, 1988
Christmas crews at the airport
Frosty the Snowman, played by George Zuk, and Santa Claus, played by Pat Doyle, with two unidentified customers at Vancouver airport last year.
Employee volunteers will be extending season's greetings to our passengers this year in YVR and YYC airports. Dressed as Santa, Frosty the Snowman and Santa's elves, the 'Xmas Crew' objective is to help people get into the holiday spirit during the busy travel season.
---
Issue dated December 17, 1990
Seasons wishes from warm Auckland.
Canadian employees in Auckland, Canadian's southernmost destination, wish everyone 'up North' a happy holiday season.