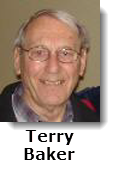 Terry Baker, co-founder of the NetLetter scours the internet for aviation related Trivia and Travel Tips for you, our readers, to peruse.
Continuation of the Air Canada nee Trans-Canada Air Lines History.
Started in NetLetter #1483.
Source: Air Canada 75 years of innovation.
1985

Vancouver-based flight attendant Jan McCandlish gets her 15 minutes of fame when she's chosen to represent Air Canada on a Japanese game show featuring international flight attendants. The show is broadcast to over 20 million viewers! Among the challenges, she has to balance a tray of wine glasses while walking across a moving floor.

1988

Air Canada's Privatization Act, Bill C-129, receives royal assent on August 18, allowing the government to sell 45 percent of its holdings in the airline. The first-ever shareholders meeting was held in Montreal on April 26, 1989.

1990

Catching the bus on January 25, 1990; Air Canada takes delivery of its first Airbus A320 in Toulouse, France thus becoming the first airline in Canada to operate the aircraft. It's first aircraft to include a digital autopilot control system.

All flights between North America and Europe became non-smoking in October 1990 - a world first.

1992

To mark the arrival of the new Boeing 747-400s in 1992, the Gladiator - British strongman Dave Gauder - pulls a 200-ton Air Canada 747-400 jet a distance of 7.5 centimetres at London's Heathrow Airport. The event raises thousands of pounds for the British Red Cross.

1993

Air Canada launches service to New Delhi via London in 1993 and a route to Osaka in 1994, thanks to the powerful new Boeing 747-400's.

1995

The electronic ticket makes its debut in Canada on December 7, 1995 when Air Canada begins testing the service on select Canadian routes.
More in our next NetLetter.