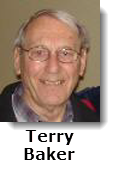 Terry Baker, co-founder of the NetLetter scours the internet for aviation related Trivia and Travel Tips for you, our readers, to peruse.

Interline cruise deals by Perx/Interline Vacations -
November 26, 2022- 8 night Caribbean Harmony of the Seas - Fort Lauderdale Round-Trip - Balcony from $746.
December 10, 2022 - 7 night Caribbean Symphony of the Seas - Miami Round-Trip - Balcony from $642.
January 29, 2023 - 7 night Caribbean Oasis of the Seas - Miami Round-Trip - Balcony from $574.
March 27, 2023 - 9 night Australia/New Zealand/South Pacific - Ovation of the Seas Sydney Round-Trip - Balcony from $742.
Contact www.Perx.com or www.Dargal.com or call 1-888-737-9266 for more interline deals worldwide.
All cruise rates listed are per person ($USD).
For cruises, government taxes & fees are additional.
All rates listed are for new bookings only.
Proof of employment and/or relationship to employee is required.
12708 Riata Vista Circle, Suite A-125, Austin, TX 78727 - Tel: 512-691-4500
---
Some interline deals you may wish to explore -
Exclusively for travel industry and airline staff.
The travel company for travel professionals since 2008.
Discounted cruise fares for airline staff and travel industry employees
Many interline cruise deals also apply to family or friends travelling with you.
Website: interline.cruises
---
We have been totally devoted to bring you the best Interline Travel deals since 2008 and we have many exclusive Airline Staff Discounts directly with hotels worldwide.
We started Airline Staff Rates because we love to share the discounts we got when we where travelling standby and we keep adding new Interline Travel deals every day.
---
Continuation of the Air Canada nee Trans-Canada Air Lines History.
Started in NetLetter #1483.
Source: Air Canada 75 years of innovation
2007

Seven is the magic number. On its 70th anniversary Air Canada received seven of its new Boeing 777's. The world's largest twin-jet, it has an intuitive fly-by-wire system whereby the manual flight control is replaced by an electronic interface. It's no wonder it is a favourite among pilots.

2009

The airline makes a great call by becoming the first in North America to launch apps for Apple and BlackBerry devices in 2009. Get flight info, track itinerary changes and, best of all, flash the electronic boarding pass you've uploaded onto your phone at security - saving trees with every trip.

2010

Air Canada was the official airline for the 2010 Olympic and Paralympic Winter Games in Vancouver, during which it transports a total of 2,700 athletes and almost 10,000 sports equipment bags from all over the world.
Continued in the next NetLetter.