C-GDUZ Life in Photos
Ken Pickford noted that the aircraft (C-GDUZ - fin #646) in our 'Featured Video' section in NetLetter # 1517 was one of two aircraft originally delivered to Asiana Airlines in 1991.
They were acquired by Canadian Airlines late in 1991 and, for around six weeks, flew in Asiana livery with the 'Canadi>n' logo on the fuselage (until painted in the 'Proud Wings" livery). They transitioned to Air Canada in 2001 and then to the Rouge brand in 2017.
C-GBZR (fin #645) was returned to the lessor, AerCap, in 2022. However, 31 year-old C-GDUZ (fin #646) has remained with Air Canada in cargo configuration.
Ken did some internet searching to find photos of C-GDUZ in its various liveries and shared the links with us. I thought that it would be interesting to share this aircraft's known liveries, in chronological order, with our readers.
Editors' Note:
Aircraft photos that can be found on the internet may be copyrighted so I contacted the photographers (where copyrights apply) and asked permission to post the thumbnails below.
We wish to thank the photographers who have given us permission. All the photos link the original source, so please click on each to view the photographers' original.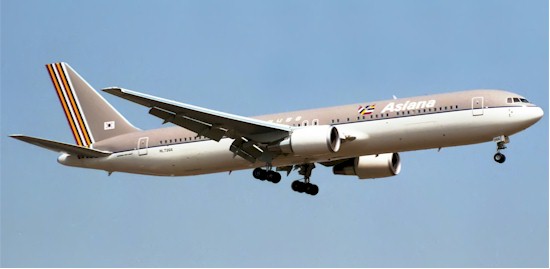 Original delivery livery as registration HL7266
Hong Kong - Kai Tak International
November 16, 1991
Photo courtesy of LRS747
---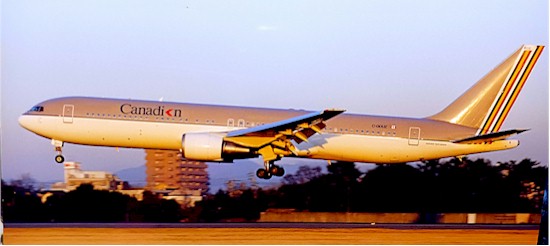 Asiana livery with Canadian logo on fuselage
Nagoya Airport, Japan
January 1999
Source: flyteam.jp/photo/3638742
(Copyright status unknown)
---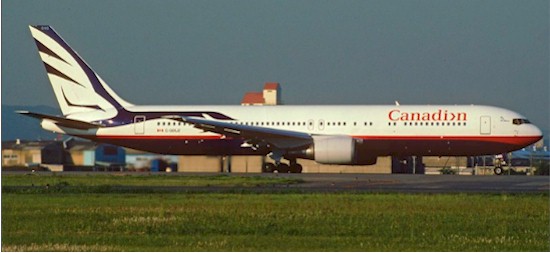 'Proud Wings' livery
(Location Unknown)
April 1999
Photo by Aero Icarus
---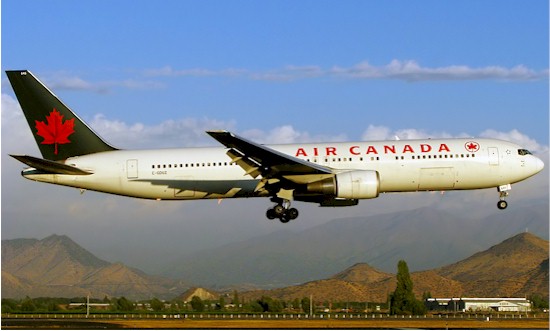 First Air Canada livery
Santiago de Chile Arturo Merino Benítez International - Chile
January 26, 2008
Photo courtesy of Fernando Olivares
---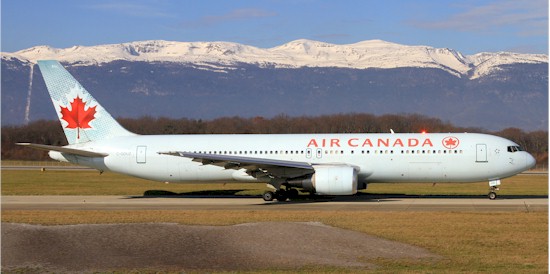 Second Air Canada livery
Geneva International - Switzerland
January 24, 2016
Photo courtesy of Chris N
---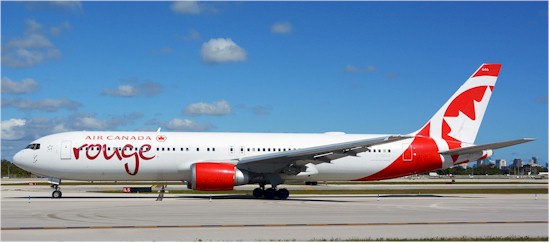 Air Canada Rouge livery
Fort Lauderdale Hollywood International, Florida
February 6, 2019
Photo courtesy of Jeremy Denton
---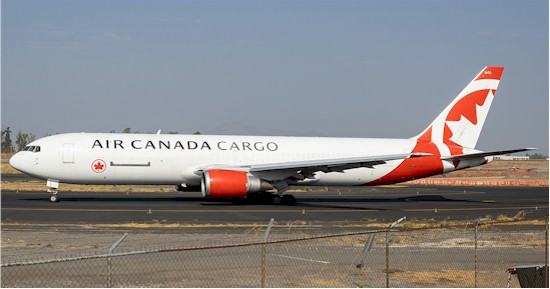 After cargo conversion - before new paint job
Guadalajara Don Miguel Y Hidalgo International - Mexico
May 14, 2023
Photo courtesy of Mario Orozco
---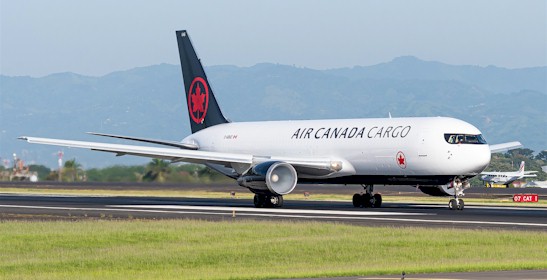 Current 'Air Canada Cargo' livery
San Jose Juan Santamaria Int'l - Costa Rica
September 1, 2013
Photo courtesy of Alonso Cisneros