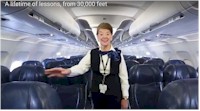 Betty Draper has sent us this url about the oldest working flight attendant.
Betty Nash is now 80 years young and has been flying for 59 years. She is presently with American Airlines.
Additional info and videos at:
BoardingArea.com (from 2014), CNN.com & Huffingtonpost.com
Note: Additional information provided by Ken Pickford
---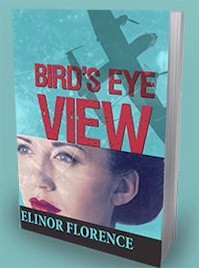 "Bird's Eye View" is a historical novel, the unforgettable story of an idealistic young Canadian woman who joins the air force in the Second World War and becomes an aerial photographic interpreter.
Click here for author Elinor Florence's web site