Shirlee Schacter spotted this article recently, and sent the web site address for our readers to view.
"When I saw this article I thought of the NetLetter. It's a history of Pearson from its roots to the largest and busiest airport in Canada".
This is what Toronto airport used to look like. Click the image below for the story and more classic photos.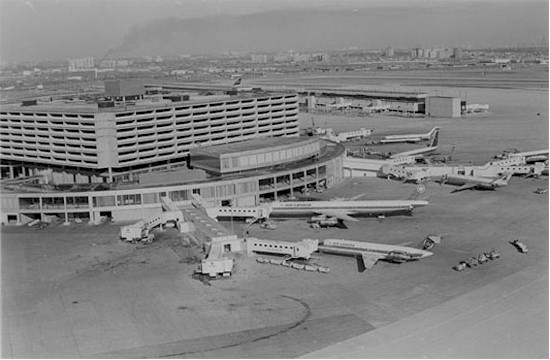 ---
In NetLetter #1454 we had an article regarding the 50th anniversary at Heathrow (LHR) and made mention of Derek Buckell who, upon reading the article, sent us this memory of the occasions -
Interested to read the piece on LHR 50th celebration. I coordinated the AC flypast; we were asked to provide an aircraft to celebrate that AC was the first airline to operate a nonstop transatlantic commercial flight with a two engine aircraft.
The B-767 was scheduled for the afternoon departure for YYC, but it had to leave Heathrow to form up over Essex to be in the right place in the cavalcade, and to return to LHR afterwards. The flight to Calgary was delayed, but we had plenty of warning, so it was easier to handle.
The preparation for this operation was a long time in the planning, with HQ, SOC, and many others involved. It was a great success, with good coverage on TV and other media.
I attended with my father in law, who was constantly being asked if he had memories of the old airport, but he had never worked there!! He was a D-Day veteran.
Thanks again,
Derek Buckell