Bob Austin from YOW sends in this photo and request: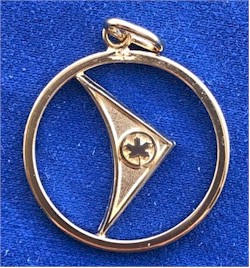 "Just found this pendant in a box of old Air Canada mementos.
Does anyone remember the occasion for which it was issued?"
---
John Weston sent us this photo and comment -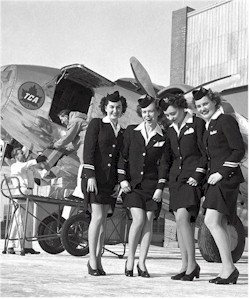 Don't know where or when. But do remember the time.
Canadian Flight Attendants (aka stewardesses for us old timers) in the 1940's, showing off their nylons, after they were reintroduced to their uniforms after WW2.